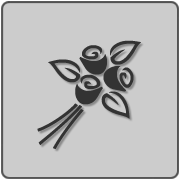 It has been confirmed that instead of another series of The Saddle Club, instead there will be Pine Hollow. It was filmed April 2013-December 2013 so it's going to air on May 22nd 2014 and air every week.
People returning
Edit
Keenan MacWilliam as Carole Hanson, Lara Jean Marshall as Lisa Atwood, Sophie Bennett as Stevie Lake, Glenn Muldrem as Phil Martsen and Heli Simpson as Veronica diAngelo. Characters not coming back are Debroah, Max, Kristi, Melanie and Ashley.
New Characters
Edit
Jordan Okleman as Callie Forester, Tomas Johnson as Scott Forester, Lewis Jones as Alex Lake, George Samppy as Ben Marlow.
Episode 1
Plot. It starts with Lisa dreaming about a house fire that killed Melanie one year ago. Later that day Carole, Stevie and Lisa go out for a hack. Stevie is thrilled when she gets her driving licence but crashes the car with Lisa, Carole and herself in it. She injures Carole quite badly because she hadn't got her seatbelt in properly. She also injures Callie Forester, a 16 year old girl and leaves her in a serious situation.
Air date. Thursday 22nd May 2014.
Trivia. Lisa's nightmare is the house fire that killed Melanie, Stevie's nightmare is the car accident and Carole's nightmare is her broken bones.